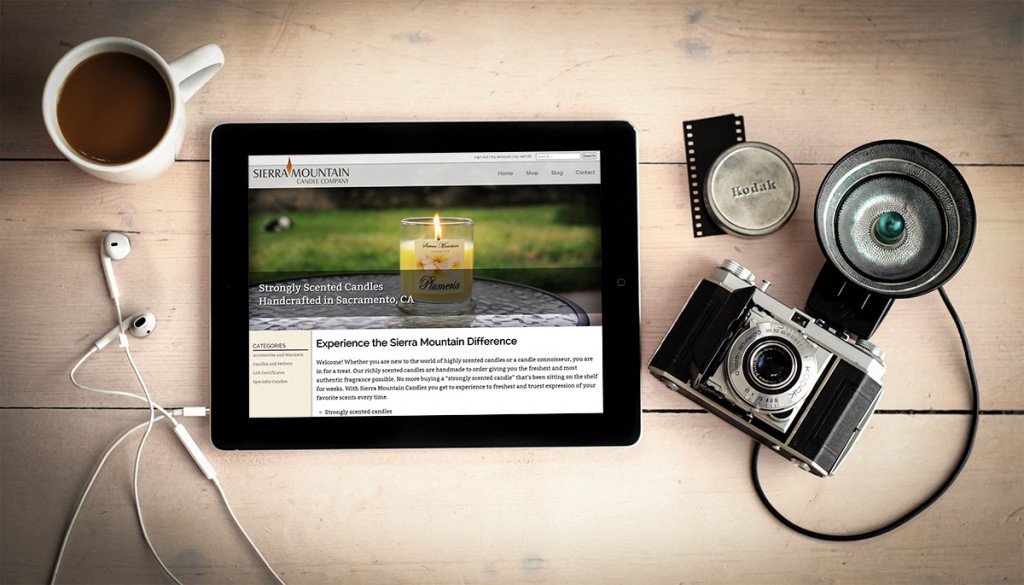 Whoa, there have been some big changes around here! But don't worry: change is good. We have a brand new website and a new logo, but before we get into all of the exciting new changes, here's what hasn't changed:
Quality. We still offer the exact same strongly scented candles in the same huge variety of fragrances that you have come to love. We haven't changed our proven formula for making unique, high quality candles one bit.
Service. We are here for you, and that will never change. You can expect the same level of personal care and attention that you have come to love about Sierra Mountain Candle Company.
Here are somethings we think you'll like about the new website:
Cheaper shipping! We are probably the most excited about this one. Our new website features highly advanced shipping algorithms that optimize your order to find the cheapest possible shipping option.
More options. Now you can choose the color of your candle in addition to the jar and the fragrance. Who says a Plumeria candle has to be yellow? Want to order some Purple Fresh Cut Grass? Go right ahead. The default colors are mostly the same as before, but now you can choose the perfect color to compliment your decor no matter which fragrance you love.
Simpler ordering. It's much easier to understand exactly which candle you are ordering on the new website. We have also simplified the checkout process to make if faster and easier (no more asking you for your birthday just to buy a candle). Hooray.
More intuitive organization. We have worked hard to categorize the fragrances you love in a way that will make them easier to find and make it easier to discover new favorites.
We want to make the transition to the new site as smooth as possible, so we have made sure that you can still use your existing email address and password to login. Of course, once you have logged in, you can feel free to change your password at anytime if you wish.
As you can tell, we are very excited about the new website, and we hope you are too. If you have any questions about accessing your account, where to find something, or the new features, please feel free to contact us. We would be happy to help.
What happened to the 26oz Double-Wicked Bowl?
We have renamed that jar to "17oz Double-Wicked Bowl" to better reflect the amount of wax it holds. It is still the same, beautiful candle jar and that you have always known and loved.
Where's the clearance section and what about gift vouchers?
We are still working on ironing out all of the details on the new version of the site. Don't worry, we expect to have the clearance section up again shortly. Gift certificate functionality is expected later on. In the mean time, you can check out the Gift Certificate FAQ if you have any questions.
Update: the clearance section is now live! Get these fragrances while supplies last.